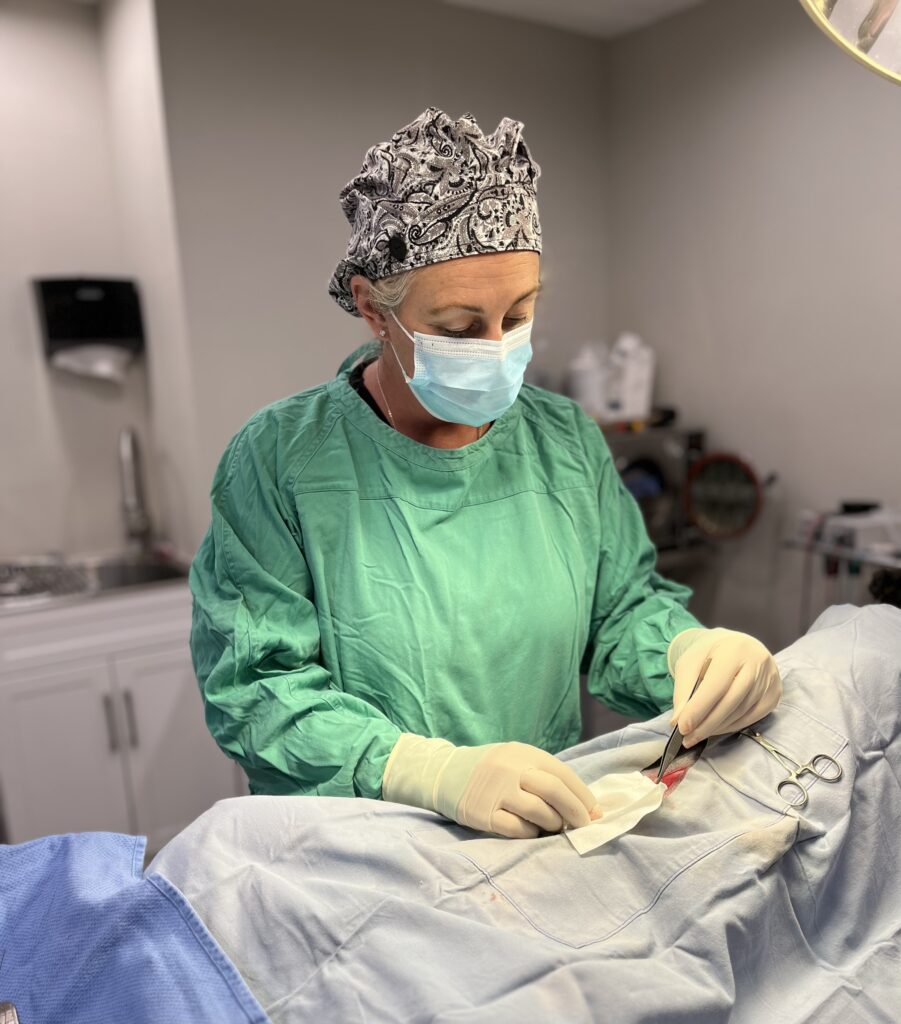 The staff at Navarre Beach Veterinary Clinic knows that anytime your pet undergoes surgery, whether it is elective or a life-threatening emergency, you as the pet owner are likely worried, upset, anxious and/or distressed. Surgery does have some risk. Therefore, we take every surgery very seriously, from the routine neuter to the emergency intestinal obstruction. When it comes to surgery and anesthesia, there is no cookie-cutter approach taken.
Every pet is different and therefore, every anesthetic protocol is tailored to that specific pet and their needs including the use of two types of inhaled anesthesia; sevoflurane and isoflurane. The patient is monitored before, during and after the procedure not only with electronic equipment but also by an experienced veterinary technician/assistant who is devoted to only your pet during their procedure.
Their vital parameters are observed and recorded closely along with other cues that indicate anesthetic depth. This ensures your pet is at the optimal level of pain-free anesthesia while allowing them to be alert and aware as quickly as possible after the procedure.