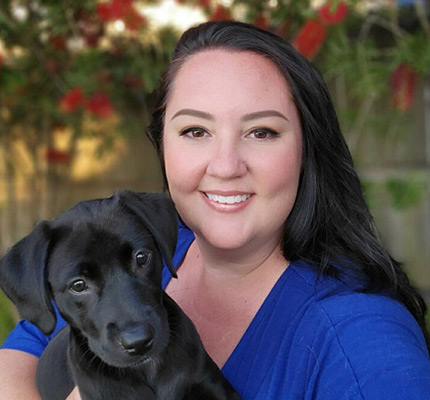 Crystal, Head Technician
Originally from Georgia, Crystal has lived in Navarre for over 27 years and is proud to call it her home. She loves spending time at our beautiful beaches or relaxing at home with her family. Crystal shares her home with a menagerie of furry babies, including a min pin named Max, Lucy; her black lab, a chihuahua named Pepi, and her big cat, Leo.  Her love for animals is evident in everything she does, and she is dedicated to providing the best possible care for her patients.
As our lead technician, Crystal oversees the daily operations of our clinic and ensures that all of our patients receive the highest level of care. She is skilled in all aspects of veterinary medicine, including surgery, dentistry, diagnostic testing, and animal handling . Her calm demeanor and compassionate nature make her a favorite among our patient and owners.
Crystal's 20 years of experience and dedication to our patients are unmatched and we know that our furry friends are in good hands under her care.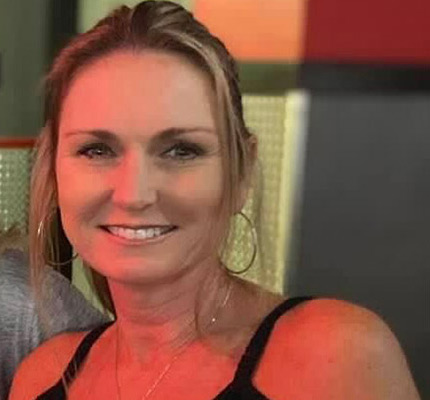 Carrie, Office Manager
Carrie is a Florida native born in Clearwater but grew up as an Air Force dependent that moved her all over the country. Though she has lived in beautiful areas, nothing could compare to the Emerald Coast where she planted her roots while working in the veterinary field for the past 25 years.
In her free time, Carrie loves spending time on the water boating and relaxing in her pool with her husband Brett. She also dabbles in art and enjoys creating beachy acrylic art hangings that you will find decorating our office. She is a devoted fan of both the New Orleans Saints and the University of Georgia Bulldogs football teams, and she never misses a game. Carrie has a passion for travel and loves to explore new places whenever she can. She also has a soft spot for animals and shares her home with a furry family of four. Her fur babies include a shepherd mix named Ruckis, a pit bull mix named Fury, and brother and sister lab puppies named Noble and Nisha.
Carrie's extensive experience and love for animals make her an invaluable member of our team. She is dedicated to ensuring that our clinic runs smoothly and that our patients receive the best possible care.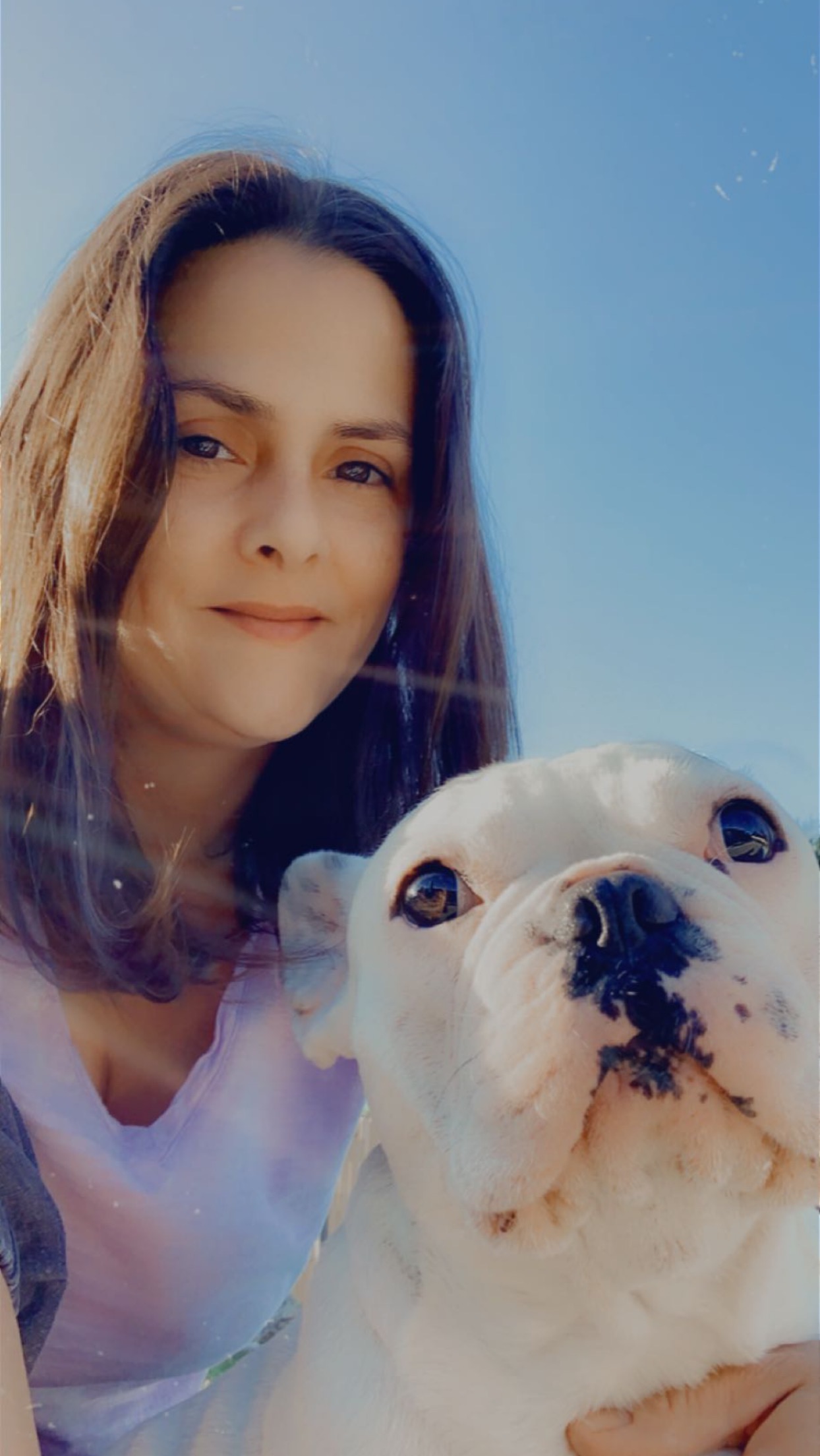 Danielle, Head Receptionist
We're delighted to introduce you to Danielle, our friendly and welcoming Head Receptionist at Navarre Beach Veterinary Clinic. Danielle joined our team after opening and has been a crucial asset ever since, always ensuring that our clients and their furry companions feel right at home.
Originally from Louisiana, Danielle moved to Navarre in 2000 and has become a beloved member of our community. When she's not at work, Danielle loves to indulge in her passion for LSU football, fishing, and spending time at the beach with her family. She is also a talented painter and loves to explore her creative side in her free time.
As a pet lover and proud mother of two sons, Danielle is also a devoted French Bulldog enthusiast. She raises these adorable pups and loves to share stories about their antics with clients.
Danielle is a natural at customer service and enjoys getting to know each and every client and their pets. Her welcoming smile and upbeat personality make her a joy to work with, and we're lucky to have her on our team.
Hunter, Technician
We are thrilled to have Hunter on our team as an experienced veterinary technician. With over 20 years of experience in the field, Hunter brings a wealth of knowledge and expertise to our clinic, ensuring that our patients receive the highest quality care.
Originally from Baltimore, Hunter has lived in Navarre for several years and is happy to call it his home. He spent several years in the Air Force, but his love of animals and desire to help them led him to a career in veterinary medicine.
When he's not at work, Hunter enjoys watching his beloved Ravens football team, as well as glamping in his RV and traveling with his family. He also shares his home with two adorable dachshunds, Vegas and Ruby, who keep him on his toes.
Hunter is dedicated to providing the best possible care for our patients and is skilled in all aspects of veterinary medicine. He is always happy to answer any questions you may have about your pet's care and is passionate about providing personalized and compassionate care.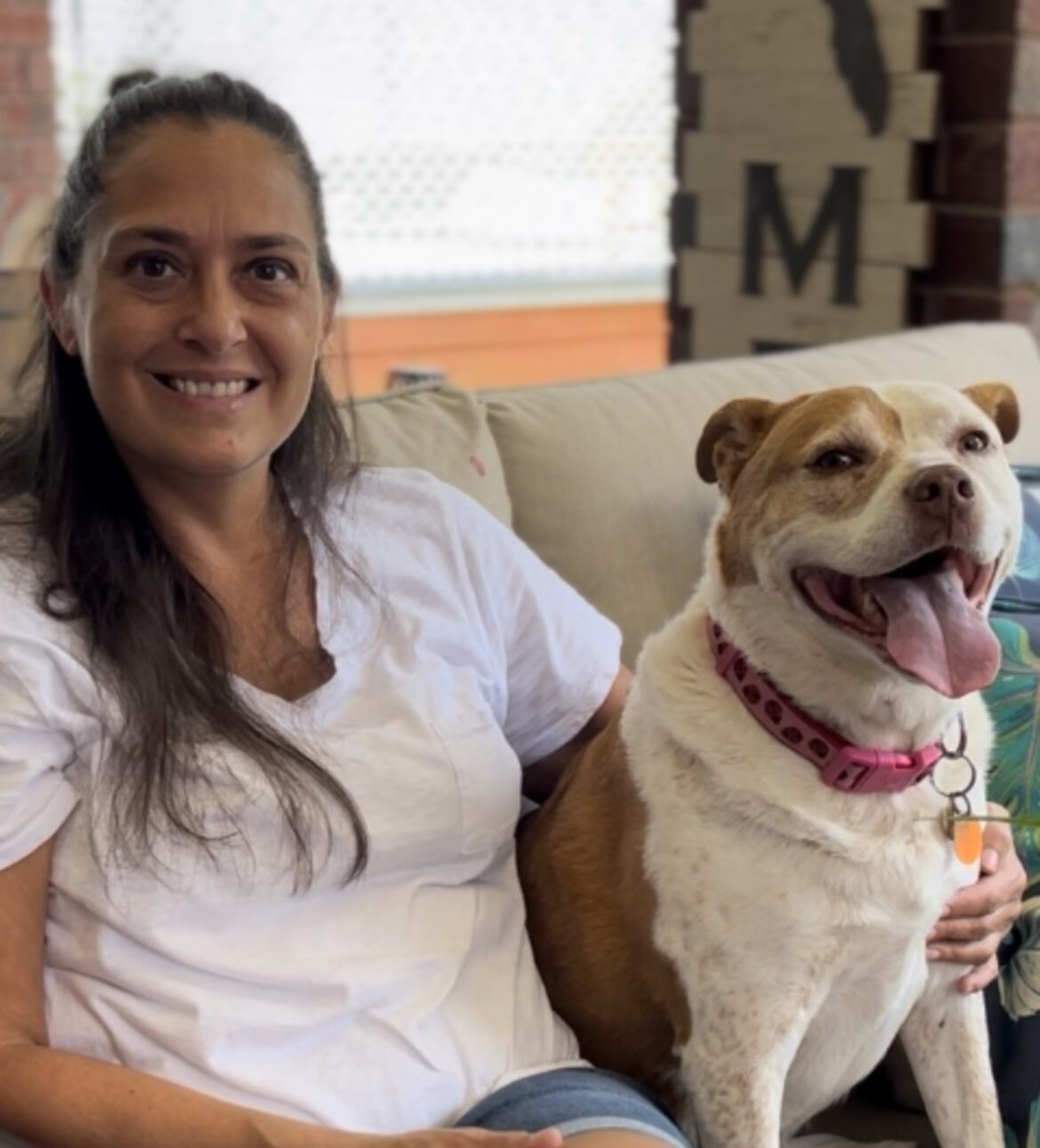 Deana
Deana is an exceptional veterinary technician with a wealth of experience and a deep passion for animal care. Born in Cleveland, Ohio, she made her way to Florida in 1986 and has been dedicated to the field since then. With over 30 years of experience in veterinary medicine, Deana brings a wealth of knowledge and expertise to her role.
After graduating from St. Petersburg College in 1993 with an A.S. Degree in Veterinary Technology, Deana embarked on a fulfilling career in the field. Throughout her professional journey, she has worked tirelessly to ensure the well-being and comfort of every patient she encounters. Her compassionate nature and gentle approach make her a beloved member of the veterinary team.
When not at the clinic, Deana cherishes her time with her family. She has been happily married to her supportive husband, Matt, for 25 years. Together, they have raised two remarkable sons who are serving in the military. Deana's pride in her sons' accomplishments and her unwavering support for their service is evident in every aspect of her life.
In her leisure time, Deana enjoys reading, shelling, genealogy research, and collecting vintage Pyrex. These hobbies not only provide her with relaxation but also showcase her curiosity and appreciation for the beauty and history of various aspects of life.
At home, Deana is accompanied by two beloved pets who bring joy and companionship to her daily routine. Beckie, her loyal 9-year-old Pitbull, and Lenny, her charming 16-year-old kitty, fill her home with love and laughter.
Deana's dedication to the well-being of animals and her genuine care for both her patients and her colleagues make her an invaluable asset to our veterinary team. Her warm demeanor and compassionate approach make her beloved by both pets and their owners, ensuring that every visit to our clinic is a positive and comforting experience.